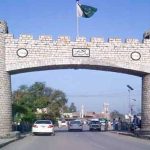 NEW YORK: Foreign Minister Shah Mahmood Qureshi says the Organization of Islamic Cooperation (OIC) will have to continuously raise voice against the Indian atrocities being committed against Kashmiri Muslims.
Talking to Saudi Minister of State for Foreign Affairs Adel al-Jubeir on sidelines of the UN General Assembly in New York, he said eight million Muslims of occupied Jammu and Kashmir have set their eyes on the OIC.
The Minister said convening of the OIC Contact Group's emergency meeting in Makkah after India's illegal unilateral steps in occupied Kashmir on fifth of the last month and raising voice for the unarmed Kashmiris was a timely step, which drew the world attention to the Kashmir issue.
The two foreign ministers agreed to continue their joint efforts for peace and stability in the region.