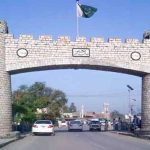 WASHINGTON: Pakistan's Ambassador to the United States, Aizaz Ahmad Chaudhry on Monday said that strong and durable Pak-US partnership is essential to achieving the common objectives of peace and stability in the region, especially for peaceful resolution of the conflict in Afghanistan.
Talking in a discussion titled: "Broadening the lens beyond security: The next few decades of US-Pakistan relations" at the US Center for Strategic and International Studies (CSIS), Aizaz said that blaming Pakistan for failures in Afghanistan war is unfair.
Without naming Trump, Aizaz pushed against US claims that it hasn t done enough on terrorism. Aizaz Chaudhry said that the tide of terrorism has been reversed and added that the militants and the terrorists are on the run and we are chasing them and we will continue to do that.
Aizaz Chaudhry said that the core issue at this time, which is causing distrust between Pakistan and the United States is Afghanistan, where the United States has invested billions in treasure, but also in blood.
Ambassador Aizaz Chaudhry outlined a number of steps Government of Pakistan has taken to facilitate the Afghan-owned and Afghan-led peace and reconciliation process in Afghanistan.
Aizaz Chaudhry said that Pakistan's economy has grown by 5 percent each year for the last three years and stressed the need for Pakistan and the US to work together to enhance economic content of the relationship for mutual prosperity.