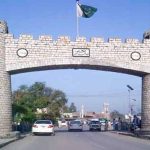 GENEVA: Pakistan's Permanent Representative Farukh Amil has welcomed the recommendation made by the UN High Commissioner on Human Rights to establish a Commission of Inquiry to investigate human rights violations in Indian Occupied Kashmir.
Speaking at the United Nations Human Rights Council in Geneva, Farukh Amil said excessive use of force, indiscriminate killing of civilians, blindings by pellet guns, cases of mass graves and sexual violence by India in Jammu and Kashmir constitute crimes against humanity, which must be investigated.
He also condemned the recent assassination of the Kashmiri journalist Shujaat Bukhari this month.
Farukh Amil also endorsed the UN's call for a final political solution of Kashmir dispute through meaningful dialogue in accordance with the aspirations of the Kashmiri people.
He said UN has a key role to play in the resolution of the Kashmir dispute.
The UN Human Rights Council is holding its 38th session in Geneva.
Last week, the UN High Commissioner on Human Rights had released the Report on Jammu and Kashmir expressing serious concerns on human rights violations in IOK and calling to establish an independent international COI.