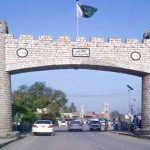 KABUL: Pakistan and Afghanistan on Sunday discussed improvement of bilateral relationship, restoration of mutual trust, an end to the ongoing conflict and Islamabad's sincere cooperation for reconciliation process.
According to Foreign Office spokesperson, the talks were held under the Afghanistan-Pakistan Action Plan for Peace and Solidarity (APAPPS) .
Foreign Secretary Tehmina Janjua led a 28 member Pakistani delegation to the talks whereas Afghan side was represented by Deputy Afghan Foreign Minister Hekmat Khalil Karzai.
Both sides agreed to improve coordination between working groups and implementation on action plan. Five working groups have been constituted under the plan which provides a platform to both countries to talk at institutional level.
Both delegations discussed at length the need for cooperation to eliminate terrorism. They also discussed the issues of regional peace and return of Afghan refugees.
Pakistani Foreign Secretary Tehmina Janjua said: "We are here with a new message and commitment: Pakistan strongly supports President Ghani's suggestion of another ceasefire with the Taliban and welcome the move."
She called Afghanistan a second home and added: "Thank you for your hospitality. We are really happy to be with you and hope our working teams will make some achievements."
Deputy Foreign Minister Hekmat Khalil Karzai said officials from both sides had launched work on implementing the Afghanistan-Pakistan Action Plan for Peace and Solidarity (APAPPS).
He said the meeting was held to discuss ways of improving bilateral ties, ending the ongoing conflict and restoration of peace and stability in the country.
Karzai said under APAPPS five sub-committees had been constituted to deal with political, economic, security and refugee-related issues. Each of the committees had its own head, he added.
"We have strong commitment to future cooperation between the peoples of the two countries and efforts are being made to ensure the process yields positive results at the end of the day," he remarked.