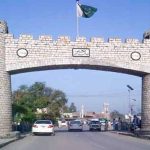 ISLAMABAD: Prime Minister Imran Khan, while giving policy statement at the joint setting of the parliament on recent rising tension between Pakistan and India, has announced to release Indian Wing Commander Abhinandan Varthaman on Friday.
"As a peace gesture we are releasing the Indian pilot tomorrow," PM Imran Khan said in the session.
The announcement came day after Pakistan Air Force (PAF) shot down two Indian Air Force (IAF) fighter jets for violating the Pakistani airspace and arrested Indian Wing Commander Abhinandan Varthaman.
My name is Wing commander Abhinandan. My service number is 27981. I am a flying pilot. My religion is Hindu," the arrested pilot revealed in a video released by Pakistan armed forces.
https://www.youtube.com/watch?v=K55RKFIJEMs
When asked to speak more, he replied: "Sorry, Sir. Thats all I'm supposed to tell you."
In another video, Abhinandan thanked the thorough gentlemen who rescued him from the mob and compliments the tea as "fantastic". "This is what I would expect my army to behave as, and I m very impressed by the Pakistani army," he went on to say.
Earlier today, Foreign Minister Shah Mehmood Qureshi said that Pakistan is ready to hand over Wing Commander Abhinandan if it leads to de-escalation. We want peace in the region, he continued.