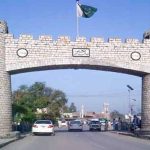 ISLAMABAD: Pakistan Army on Saturday rejected the government's notification issued on Saturday by Dawn Leaks Inquiry Committee, calling it 'incomplete'.
"Notification on Dawn Leak is incomplete and not in line with recommendations by the Inquiry Board. Notification is rejected," DG ISPR, Major General Asif Ghafoor tweeted.
According to the notification, Prime Minister Nawaz Sharif approved the recommendations of the Dawn Leaks Inquiry Committee and directed the concerned ministries and divisions for implementation.
According to the recommendations, the role of Daily Dawn, Zafar Abbas and Cyril Almeida in the instant matter shall be referred to All Pakistan Newspapers Society (APNS) for necessary disciplinary action.
The APNS shall also be asked to develop a code of conduct for print media especially when dealing with the issues related to the security of Pakistan and to ensure that stories on the issues of national importance and security are published by abiding to basic journalistic and editorial norms.
Principal Information Officer of Ministry of Information Rao Tehsin Ali shall be proceeded against under the E and D rules 1973 on the charges based on finding on the instant report.
Allocation of portfolio of Special Assistant to the Prime Minister on Foreign Affairs to Tariq Fatemi shall be withdrawn and notification in this regard will be issued forthwith.