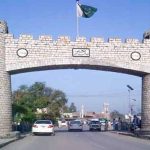 ISLAMABAD: Advisor on National Security and Foreign Affairs Sartaj Aziz has said that Pakistan maintains a policy of non-interference in other countries' bilateral relations and expects the same from others to refrain from commenting on Pakistan's bilateral relations with other countries.
He said this in a statement in response to Indian External Affairs Minister's statement on Pakistan-India relations and China-Pakistan Economic Corridor.
The Advisor said he was rather surprised by the Indian Minister's remarks that the Corridor project is not acceptable.
The mega project is all about regional connectivity and economic development and prosperity of the common people of the entire region.
He said there is dichotomy in the Indian statements on their pronouncements on the importance of the regional connectivity for development and their negative comments about CPEC.
Sartaj Aziz also referred to statement of spokesman of Chinese Foreign Ministry that China-Pakistan Economic Corridor is a major cooperation framework between the two countries and is not against any third party.
The Advisor said the Prime Minister's vision envisages improved relations with all its neighbors, including India.
He said Pakistan's policy all along has been that all outstanding disputes, particularly the dispute of Jammu and Kashmir, should be resolved through dialogue.
He said Pakistan believes in a sustained, comprehensive and result-oriented dialogue.
The Adviser said India keeps violating ceasefire at the Line of Control and the Working Boundary, indulges in worst human rights violations against helpless Kashmiris in Indian occupied Kashmir, and undertakes subversive activities in Pakistan. But despite that it is asking Pakistan to create an environment free of violence only sounds ironical.
The Adviser referred to the recent articulation of Indian policy by Defence Minister Manohar Parrikar, which confirmed Pakistan's apprehensions regarding Indian involvement in terrorism in Pakistan.