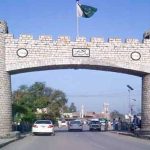 BEIJING: Pakistan and China have reiterated the determination to take a joint course of action for regional peace and stability and to promote connectivity.
The agreement came during a meeting between Foreign Minister Shah Mehmood Qureshi and his Chinese counterpart Wang Yi in Beijing, where Qureshi arrived on third leg of his visit after Afghanistan and Iran.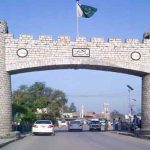 Both Foreign Ministers discussed bilateral ties and important regional and global issues.
The two sides also held extensive talks on establishment of peace in Afghanistan.
They discussed bilateral relations, the promotion of regional connectivity and other important issues, the statement said.
Shah Mehmood Qureshi called China Pakistan Economic Corridor of extensive strategic importance for Pakistan and the region. The Minister said the CPEC reflects the One Belt One Road vision of Chinese President. He said Sino-Pak friendship has great appreciation at public as well as government level.
Shah Mehmood Qureshi conveyed a special message of felicitation to the Chinese leadership on behalf of Prime Minister Imran Khan.