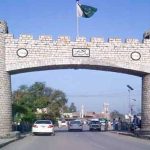 ISLAMABAD: Pakistan has banned companies and individuals from making donations to Jamaat-ud-Dawa (JuD) and its affiliated organizations, media reports said Monday evening.
According to the reports quoting Securities and Exchange Commission of Pakistan (SECP), all companies have been prohibited from "donating cash to the entities and individuals listed under the United Nations Security Council (UNSC) sanctions committee's consolidated list".
The UNSC sanctions list includes the names of JuD, Falah-e-Insaniyat Foundation (FIF), Lashkar-e-Taiba (LeT) and other organizations, the reports added.
The media reports maintained that the development has taken place following reports of a decision taken at a recent high-level meeting on national security.
As per reports, in the first phase of the action against JuD and FIF, investigation will be launched into the source of funding for ambulance services of both the organizations. Following the investigation, the Punjab government will take over the control of all the projects of JuD.
Muridke Markaz is also going to be handed over to the Punjab government, media reports stated further.
Media reports added that the Federal Board of Revenue (FBR) and State Bank will scrutinize funding, assets of both organizations.
According to reports, the decision has been taken under Section 453 of the Companies Act, 2017, which talks about prevention of offences relating to fraud, money laundering and terrorist financing.
Meanwhile, the spokesperson of JuD after the ban has announced to take to the court against the decision.