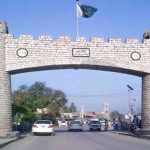 ISLAMABAD: Prime Minister Imran Khan says Pakistan is committed to build mutually beneficial relations with Qatar to the benefit of the two peoples.
Talking to Chief of Staff of Qatar Armed Forces Lieutenant General Ghanim Bin Shaheen Al Ghanim in Islamabad, he expressed confidence that bilateral trade will further expand in the coming years.
The Prime Minister expressed his desire for amity, friendship and good relations among Muslim countries and solidarity to confront common challenges. He also expressed gratitude for Qatar's decision to import one hundred thousand workers from Pakistan.