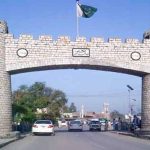 ISLAMABAD: Prime Minister Shahid Khaqan Abbasi says Pakistan is fully committed to cooperate on maritime issues of global concern.
Inaugurating 13th meeting of Heads of Asian Coast Guards Agencies in Islamabad on Tuesday, he said that Pakistan is also committed to maintain good order at sea.
The Prime Minister said Pakistan's efforts include wide ranging maritime initiatives, continued participation and command of multi-national task forces and regular hosting of 'Amn' series of exercises. These are manifestation of Pakistan's focused attention on maritime affairs.
Shahid Khaqan Abbasi said Pakistan's participation in humanitarian assistance and disaster relief efforts in Indonesia, Maldives and Sri Lanka and evacuation of foreign nationsls from Yemen reflect capabilities of its naval forces.