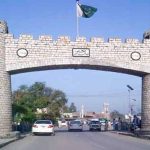 ISLAMABAD: Foreign Minister Shah Mahmood Qureshi said Pakistan and African countries need to have a more structured and result-oriented engagement to realize the full potential of the opportunities available.
Speaking at a roundtable dialogue to commemorate Africa Day in Islamabad on Tuesday, he said to this end, bilateral Political Consultation mechanisms have been put in place with several African partners, and more are in the pipeline.
The Minister said Pakistan is firmly committed to graduating its relations with Africa to the next level.
He said Pakistan has achieved success where most others have failed in combating terrorism and dousing extremism.
The Foreign Minister urged the African countries to take full advantage of Pakistan's experience and expertise.