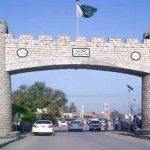 ISLAMABAD: Pakistan has strongly condemned the ballistic missile attack on Saudi Arabia, which the Saudi air defense claimed to have shot down.
In a statement, Foreign Office Spokesperson Dr. Mohammad Faisal said Pakistan commends the Government of Saudi Arabia for intercepting the missiles and limiting the casualties.
Spokesperson reiterated Pakistan's full support and solidarity with the government and people of Saudi Arabia against any threats to its territorial integrity and against Haramain Sharifain.
On Sunday, Saudi air defenses claimed to have shot down seven ballistic missiles fired by Yemen's Houthi militia, with debris killing a man in what was the first death in the capital during the Saudi-led coalition's three-year military campaign in Yemen.