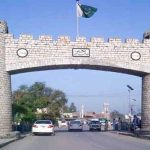 ISLAMABAD: Pakistan on Sunday strongly condemned brutal use of force by Indian forces in occupied Kashmir, which resulted in the death of three civilians and injuries to several others at Ganowpora in Shopian district.
In a statement, Foreign Office spokesperson Dr Muhammad Faisal said countering peaceful, unarmed protesters with lethal weapons and direct bullets is a manifestation of state-terrorism being perpetrated by India against Kashmiris everyday.
He said Kashmiri young men were being systematically targeted to suppress their will but these cowardly tactics would not succeed.
The Spokesperson said valiant people of Kashmir have proved time and again that no amount of incarcerations, torture and indiscriminate killings could dissuade them from pursuing their legitimate and inalienable right to self-determination.
He said Pakistan expressed its complete solidarity with the people of Jammu and Kashmir.
The spokesperson also called upon international community to play its rightful role in facilitating a just and lasting solution of the Kashmir dispute.