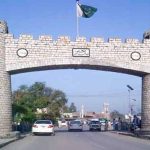 ISLAMABAD: Pakistan strongly condemned the terrorist attack in Kabul this morning that has caused loss of precious human lives and injuries to many. The blast has caused damage to the residences of some Pakistani diplomats and staff, living in the close vicinity, and inflicted minor injuries to some.
Pakistan being a victim of terrorism understands the pain and agony that such incidents inflict upon the people and society. The people and Government of Pakistan extend their heartfelt sympathies and deepest condolences to the Government and the people of Afghanistan and the bereaved families.
While reiterating condemnation of terrorism in all its forms and manifestations, we pray for early recovery of the injured. We firmly stand with our Afghan brothers in this hour of grief and anguish.