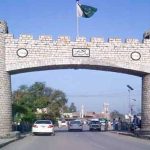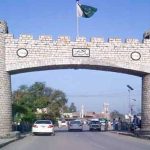 ISLAMABAD: Pakistan on Monday extended heartfelt condolences to Russia over the tragic loss of 41 lives during the emergency landing of an Aeroflot plane at the Moscow's Sheremetyevo Airport as its engine caught fire and burst into flames.
Pakistan's Foreign Office (FO) Spokesperson Dr Mohammad Faisal took to Twitter, and stated that "the people and Government of Pakistan express their heartfelt condolences at the loss of precious lives in the crash of the Russian Sukhoi Superjet-100.
"Pakistan prays for the speedy recovery of those injured in the 'tragic' emergency landing of the Russian airliner," he added.
Forty-one people on board a Russian Aeroflot passenger plane were killed on Sunday, including two children, after the aircraft caught fire as it made a bumpy emergency landing at a Moscow airport, Russian investigators said.
Television footage showed the Sukhoi Superjet 100 crash bouncing along the tarmac at Moscow's Sheremetyevo airport before the rear part of the plane suddenly burst into flames.
Many passengers on board SU 1492 then escaped via the plane's emergency slides that inflated after the hard landing.
The plane, which had been flying from Moscow to the northern Russian city of Murmansk, had been carrying 73 passengers and five crew members, Russia's aviation watchdog said.
Svetlana Petrenko, a spokeswoman for Russia's Investigative Committee, said in a statement that only 37 out of 78 people on board had survived, meaning 41 people had lost their lives.
No official cause has been given for the disaster.
The Investigative Committee said it had opened an investigation and was looking into whether the pilots had breached air safety rules.