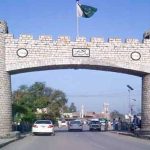 ISLAMABAD: Pakistan has announced to honor the late Cuban communist revolutionary leader Fidel Castro with her highest civil award Nishan-e-Pakistan.
Pakistan Civil Awards will be given to citizens as well as foreign nationals including Fidel Castro for their courage in respective fields.
The awards would be given on Pakistan Day (March 23, 2018).
Nishan-e-Pakistan for Castro will be given to the Cuban ambassador in Pakistan.
Fidel Alejandro Castro Ruz was a Cuban communist revolutionary leader and politician who governed the Republic of Cuba as Prime Minister from 1959 to 1976 and then as President from 1976 to 2008.
During his tenure, the relations between Cuba and the United States (US) always remained bitter as Castro was really a stern critic of the US policies.