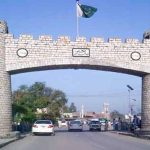 ISLAMABAD: A parade to mark 79th Pakistan Day is underway in Islamabad today (Saturday).
Malaysian Prime Minister Mahathir Mohammad is guest of honor in the parade. President Arif Alvi, Prime Minister Imran Khan, senior officers and the three services chiefs are also witnessing the parade.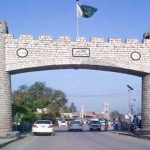 Ambassadors of different countries among other federal ministers are also present in the parade ground.
The march of different floats depicting various aspects of culture of different provinces is also part of the parade.
It is to be mentioned here that nation is celebrating Pakistan Day today with a commitment to ensure progress, prosperity and a strong defense of the country.
The day is being observed to commemorate the passage of Lahore Resolution on this day in 1940, under which the Muslims of the sub-continent set the agenda of a separate homeland for themselves.
The day dawned with thirty-one-gun salute in the federal capital and twenty-one-gun salute in provincial capitals.
Special prayers were offered in mosques after Fajr prayers for progress and prosperity of the country.