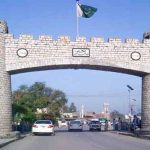 China supports Pakistan for NSG membership
WASHINGTON: Foreign Secretary Aizaz Chaudhry has asserted that Pakistan deserves membership of Nuclear Supplier Group (NSG).
Talking to media after meeting with US Deputy Secretary of Defense and Deputy Advisor on National Security Affairs, Aizaz Chaudhry said, "Pakistan deserves membership of NSG and there should not be any discrimination in this regard."
He said Pak-US relations are on right direction and both Islamabad and Washington's approach is also positive.
Aizaz Chaudhry termed Pak-US ties 'very important' and 'essential' for Pakistan. He said defense partnership is better as compared to past.
Meanwhile, briefing the media about Pak-US working group meeting in Washington, Aizaz Chaudhry said Pakistan is a responsible state. He said nuclear technology is also used in energy and medicine.
Pakistan is against all terrorists and has launched action against them. He also ruled out presence of IS (Daesh) militants in Pakistan.
China extended its support to Pakistan for its membership of the Nuclear Suppliers Group (NSG)
Foreign Ministry Spokesperson Hua Chunying said, "China has noted Pakistan's aspirations for NSG membership. Pakistan has taken steps towards its mainstreaming into the global non-proliferation regime. We support Pakistan's engagement with the NSG."
To a question, Chunying said that the NSG is an important component of the international non-proliferation regime. It is the long-standing consensus of the international community that the Nuclear Non-proliferation Treaty (NPT) is the cornerstone of the regime.
She said the recently concluded Ninth NPT Review Conference has reaffirmed this consensus. On account of this, the NSG has so far regarded the status of the NPT state as a crucial standard to accept new member state.
The spokesperson went on to say that in fact, besides Pakistan, there are other non NPT states who have expressed similar aspirations. This raises an issue to the international community, that is, whether non NPT states are in the position to join the NSG.
China believes that this issue deserves thorough discussion among NSG member states in accordance with relevant rules, thus to make a decision by consensus, she said and added that, "We wish to strengthen communication and coordination with Pakistan."