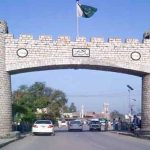 The Pak-Afghan Cooperation forum PACF on behalf of Pakistan sent 17 trucks of food on Sunday that weighed 300 tons. This gesture of kindness from Pakistan will help to solve the humanitarian crisis in Afghanistan. The 300 tons included 190 tons flour, 11 tons cooking oil, 31 tons rice, 65 tons sugar, and 03 tons pulses.
Torkham border, PACF Chairman Habibullah Khan Khattak stated to media officials at Torkham border: "Afghans are our Muslim brothers and neighbors and we have centuries-old relations with them."
The chairman added that the 40-year-long war in Afghanistan destroyed the country and the sudden withdrawal of international aid will put the whole population in danger.
The chairman further said droughts from the previous year have created a food crisis for the whole nation and if the situation is not handled in time then the results will be catastrophic.
He stated that this package is a clear message to the people of Afghanistan that Pakistan will not forget them in their crucial times.
" We aim not only to provide immediate humanitarian assistance in the form of food, medicine and non-food items to the people of Afghanistan, but also to help them to stand on their own feet and make their homeland a peaceful, stable and responsible member of the global community " Khattak said.
Later, the Consul General for Pakistan and Afghan official Mulvi Mubarez at Jalalabad received the trucks and thanked the PACF for its generous aid.