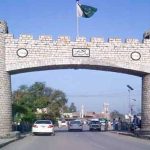 LEEDS: Pakistan won the toss and elected to bat after making four changes in the playing XI on Thursday for the 4th ODI against England at Headingley in Leeds.
England has already taken a decisive lead of 3-0 against Pakistan with wins at Southampton, Lords' and Nottingham and now is aiming for a clean sweep in five match ODI series.
Umar Gul, Mohammad Irfan, Imaad Wasim and Mohammad Rizwan have come in place of Wahab Riaz, Mohammad Aamir, Shoaib Malik and Yasir Shah for the 4th ODI at Leeds.
England has also made three changes in the final XI for the game at Leeds. Chris Jordan, J Bairstow and David Willey have replaced Jos Buttler, Chris Woakes and M Woods in the English side.