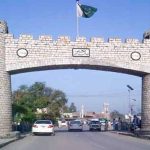 ISLAMABAD: Pakistan has strongly condemned the terrorist attack on office of Vice Presidential candidate, Amrullah Saleh, in Afghanistan.
In a statement, Foreign Office Spokesperson Dr Mohammad Faisal said Pakistan condemns terrorism in all its forms and manifestations.
He said Pakistan fully supports the democratic process in Afghanistan.
The spokesperson said we stand with our Afghan brothers and sisters in their efforts to restore complete peace in the country through an inclusive Afghan-led and Afghan-owned process.
It may be recalled that two people were killed and twenty five others injured when millitants attack on the office of Amrullah Saleh in Kabul yesterday.
Afghan Interior Ministry's spokesman Nusrat Rahimi said the attack started with a car bombing followed by gunbattle.
He said Amrullah Saleh was evacuated from the building and moved to a safe location.