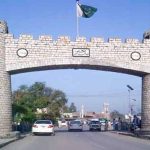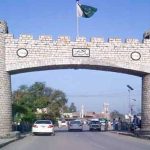 ISLAMABAD: Pakistan has no immediate plans to cut diplomatic ties with Qatar, the foreign office spokesperson said on Monday.
The country "has no such plans," the spokesman, Nafees Zakaria, said, following Monday's surprise severing of ties with Qatar by Islamabad's key ally, Saudi Arabia, and three other Middle East nations.
"At the moment there is nothing on Qatar issue, (we) will issue a statement if some development takes place," Zakaria said.
Earlier today, Saudi Arabia, Egypt, the United Arab Emirates and Bahrain severed their ties with Qatar, accusing it of supporting terrorism, opening up the worst rift in years among some of the most powerful states in the Arab world.
The coordinated move dramatically escalates a dispute over Qatar's support of the Muslim Brotherhood, the world's oldest Islamist movement, and adds accusations that Doha even backs the agenda of Iran.
Announcing the closure of transport ties with Qatar, the three Gulf states gave Qatari visitors and residents two weeks to leave their countries. Qatar was also expelled from a Saudi-led coalition fighting in Yemen.
Economic disturbances loomed immediately, as Abu Dhabi's state-owned Etihad Airways said it would suspend all flights to and from Doha from Tuesday morning until further notice.
Qatar had no immediate reaction to the announcements, and Qatari officials could not be reached for comment, but it has denied supporting terrorism or Iran in the past.