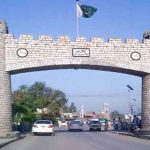 ISLAMABAD: Advisor to the Prime Minister on Accountability, Barrister Shahzad Akbar on Wednesday said Pakistan had a bilateral treaty with many countries and due to this agreement, we could have access to information regarding money transactions.
Talking to a private news channel, he said there were different stages to identify and access to have information including tracing, detection and asset freezing.
A task force had been established for bringing back the looted money of the country, he said, adding there had been changes in the international legal frame work.
Some of our institutions were working on it but there was a need to speed up the process to achieve the objectives, he added.
The National Accountability Bureau was dealing with corruption cases he said adding the institution had identified the elements found involved in it.
The PTI government had constituted a task force to enhance the process so that money laundering or looted money could be brought back to the country.