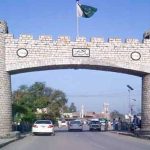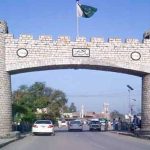 ISLAMABAD: Pakistan will officially begin negotiations with the International Monetary Fund (IMF) for loan program from Monday (today) in Islamabad.
According to the finance ministry, the negotiations will continue for two to three days during which the IMF delegation will hold meetings with Adviser to Prime Minister on Finance Dr. Abdul Hafeez Shaikh and other dignitaries.
It has further been learnt that a three-year deal worth $6-8 billion is likely to be finalized between Pakistan and the IMF. Discussions will be held between both parties regarding privatization program, single value-added tax (VAT), surge in electricity and gas prices, and additional tax revenue of Rs1300-1400.
Furthermore, the current GST system will be replaced by VAT, and identical mechanism for goods and services will be launched in all four provinces. The government will have to refund minimum claims to taxpayers after the new system which is likely to generate additional tax revenue of Rs180 billion from the provinces.