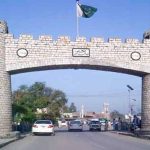 ISLAMABAD: Pakistan has resumed negotiations with the International Monetary Fund (IMF) for loan acquisition and IMF's Director Communications, Jerry Rice, has expressed hope for a positive outcome.
According to details, talks between Pakistan and the International Monetary Fund (IMF) on the second economic review have started again after negotiations over the third installment were suspended last month due to coronavirus. The talks are underway with authorities at technical level and are expected to yield positive results.
It should be noted that the IMF had approved a loan of $6 billion for Pakistan, out of which the IMF has provided two installments to the country.
It may be recalled that the IMF has also provided an additional $1.4 billion to Pakistan to combat the coronavirus outbreak.