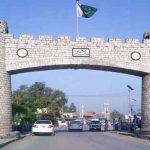 ABU DHABI: Declaring at lunch to give themselves five sessions to bowl West Indies out, Pakistan took emphatic strides towards taking an unassailable 2-0 lead, picking up four wickets even as their bowlers derived little help from a still placid Abu Dhabi pitch. Chasing 456, West Indies were 171 for 4 at stumps, with only one of their wickets coming off a wicket-taking ball. Their hopes weren't entirely extinguished, though, with Roston Chase and Jermaine Blackwood seeing them through to stumps with an unbroken fifth-wicket stand of 47 in 17.2 overs. This was the pair that was together at the start of the fifth day when West Indies saved the Jamaica Test against India in August.
The amount of time Pakistan gave themselves to take ten wickets indicated that they expected plenty of hard toil in excellent batting conditions. There was no swing available to the new-ball pair of Rahat Ali and Sohail Khan, and it only took Misbah-ul-Haq six overs to turn to spin from both ends.
There was not much help on offer for the spinners either, but Yasir Shah didn't have to wait too long for his first wicket. Having only faced three balls from the legspinner, Leon Johnson tried to sweep him, and ended up dragging the ball onto his stumps, off the flap of his pad. The ball pitched outside leg stump, so Johnson may have felt the shot was on, but he was probably playing the shot Yasir wanted him to play, given all the fielders waiting around the bat for a top-edge or a bat-pad.
The same was the case when Darren Bravo chased away from his body to try and cut Rahat, back for a second spell, in the 19th over, while making no attempt to keep the ball down. He middled the ball, and it may well have rocketed to the boundary had he placed it a few feet either side of the fielder at point, but the choice of shot played right into Pakistan's hands.
Usually so selective with his attacking strokes, Brathwaite also came out looking to go after the bowling; early on, he drove Sohail on the up through cover point, and later he stepped out to Zulfiqar Babar and launched him for a six over long-on and slogged him, against the turn, for a four through midwicket. The wicket of Bravo, however, forced him into a change of approach: having made 41 off 54 balls till that point, he made 26 off his next 78 balls, before falling in the 14th over after tea. Mohammad Nawaz, unused until the 41st over of the innings, struck in his third over, getting the ball to skid on to beat Brathwaite's attempt to work him into the leg side off the back foot.
By then, Marlon Samuels had also departed to an aggressive shot, stepping out to Yasir, looking to drive him against the turn, and ending up scooping back a return catch. Samuels scored 23 off 61, looking secure enough while defending and making a conscious effort to get behind the line while defending off the back foot, but ever so often got himself in trouble by taking a risk – slashing and missing against Sohail, hitting over the top against Zulfiqar.
Blackwood's approach at the crease was much like Samuels', and he lived on the edge – lucky to survive when he went for a big hit against Yasir in the last over of the day and ended up skewing the ball airly but into a vacant part of the covers – to reach 41 at stumps. Chase, at the other end, was calmer and more secure, only troubled when Yasir got the odd ball to rip past his defensive bat.
With Pakistan already 342 ahead at the start of the day, West Indies set defensive fields against Azhar Ali and Asad Shafiq, hoping to limit the damage the batsmen could inflict upon them. In their desire to plug the boundaries, West Indies allowed a steady stream of easy singles, and despite only hitting three fours in that time, Shafiq and Azhar added 50 in the first 69 balls of the day. Then Azhar, chasing away from his body, nicked to wide slip, falling for 79 and giving Miguel Cummins his first wicket of the match.
By then, Pakistan's lead was nearly 400. The declaration was to come very soon, but Pakistan gave few clues, with runs coming at a reasonable clip without the batsmen really forcing the pace. Shafiq hit a couple of gorgeous shots as he approached his fifty, whipping Jason Holder between midwicket and mid-on, and then getting to the landmark with a deft late-cut off Roston Chase. At the other end, Younis punched Holder past his left hand and all the way to the straight boundary. By the time Pakistan declared, the two had put on 63 at 3.81 runs per over while barely breaking a sweat.