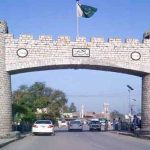 The Pakistan Democratic Movement held its first anti-Government public rally in Gujranwala, with an approximate footfall of 50,000-60,000. PML-N vice-president Maryam Nawaz, PPP chairman Bilawal Bhutto, and JUI-F chief Maulana Fazlur Rehman were present at the jalsa, while people chanted slogan "go, Niazi, go!". Nawaz Sharif also joined in from London and addressed the jalsa.
Maryam, on her way to the stadium, made stops to speak to her supporters. Meanwhile, Bilawal Bhutto also pumped up his supporters and workers, saying that the Opposition would work together to oust "this (Prime Minister Imran Khan) oppressive ruler".
Bilawal said the Opposition was protesting against "historic" unemployment, inflation and poverty.
Ahsan Iqbal, addressing the jalsa, said: "He is not a prime minister who is selected, a premier is he who rules the people's hearts."
Addressing the rally, PML-N leader and former prime minister Shahid Khaqan Abbasi said that the government that was formed after "stealing votes" can never be successful.