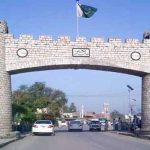 ISLAMABAD: Foreign Minister Shah Mehmood Qureshi Wednesday said Pakistan has not given any assurance to Saudi Arabia to join the Yemen war.
Addressing a joint press conference along with Information Minister Fawad Chaudhry and Adviser to PM on Trade and Commerce Abdul Razak Dawood, the foreign minister said, "no effort is being made to push Pakistan into Yemen conflict, neither has Pakistan given any assurance to join the war."
Qureshi said when the PTI formed the government, , Pakistan-Saudi relations were strained. "A vacuum was created in Pak-Saudi ties due to some reasons," he said. He added that the harmony in ties between the two countries would be witnessed during the visit of Saudi Crown Prince Mohammad bin Salman to Pakistan.
The foreign minister said such a huge Saudi delegation would never have visited Pakistan before. He said the delegates would include Saudi ministers, heads of Saudi companies and high-ranking officials.
He lamented that even if something good happens, efforts are made to unearth conspiracies here.
He said Saudi Arabia is interested in setting up an oil refinery in Pakistan, whereas it would also invest in minerals resources here. "This investment is bilateral and has nothing to with CPEC," the minister said.
He said that at least eight memoranda of understanding (MoUs) will be signed between Islamabad and Riyadh during Saudi Crown Prince Mohammad bin Salman's visit.
Qureshi said the Saudi royal did not wish to visit Pakistan just to hold discussions; "homework" was done, and a Saudi team visited Pakistan in the last few days to assess the investment potential in various sectors of the country on the directives of the crown prince.
He said after holding talks with Pakistani government officials, the Saudi "advance team" reported back to authorities in their country and based on those discussions, the government expects to sign "at least 8 MoUs" with Saudi Arabia — the details of which will be revealed later.
He said it has been decided to devise a mechanism to implement the bilateral agreements to be signed during the visit. In this regard, a coordination council is being set up that will be jointly headed by the crown prince (representing Saudi Arabia) and Prime Minister Imran Khan (representing Pakistan).
All relevant ministries will have representation in the coordination council and they will follow up on the MoUs to ensure their practical implementation, the foreign minister revealed.
He also said that Pakistan would raise the matter of Pakistani nationals jailed in Saudi Arabia, however, this would not include countrymen involved in heinous crimes.
Speaking at the presser, Dawood said that $7 billion investment would be made in Pakistan from Saudi Arabia over the next two years. "Saudi investors are more interested in food and agriculture sectors," he added.
The information minister said this was the first time since the tenure of former premier Zulfiqar Ali Bhutto that Pakistan was playing such a key role in the region.