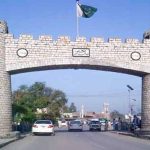 Prime Minister Imran Khan on Thursday said Pakistan is neither "responsible" for the actions of the Taliban and neither is the country the group's spokesperson.
"What the Taliban are doing or are not doing has nothing to do with us and we are not responsible, neither are we the spokesperson of the Taliban," said the premier while speaking to a group of Afghan journalists in Islamabad. He reiterated that Islamabad wants only peace in Afghanistan.
When asked about India, the premier said Pakistan would not accept Indian participation in the Afghan peace process till New Delhi reverts its illegal decisions of August 5, 2019.
"Pakistan has always desired for peace with India, but it was India which did not want peace because it was at present under the influence of RSS ideology," he said.
Coming back to Afghanistan, Imran said Pakistan was ready and willing to do anything necessary for a peaceful settlement of the Afghan issued but ruled out using force against the Taliban.
"We believe that Afghanistan cannot be controlled from the outside. Our policy is to have the best relationship with whoever the people of Afghanistan choose," said the premier.
PM Imran further said it was unfortunate that Pakistan was being blamed for the Afghan crisis as it was Pakistan that convinced the Taliban to come to the negotiation table.
Regarding the alleged kidnapping incident of the Afghan ambassador's daughter, the premier said that a detailed mapping of the routes had been done which was taken by the ambassador's daughter.
"Unfortunately, the account of ambassador's daughter does not tally to what she said about where she was taken and beaten up. We have analysed the footage and the police have also interrogated all three taxi drivers. She could be seen sitting perfectly fine where she said she was beaten," the PM said.