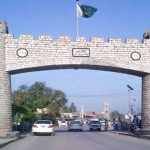 LONDON: Foreign Minister Shah Mehmood Qureshi says Pakistan offers best investment opportunities in various sectors, including agriculture, industry, renewable energy, technology, and infrastructure development.
Talking to key investors in London on Thursday, he said we are inviting British as well as international investors and business companies, through economic diplomacy, to come to Pakistan and take benefit of government's positive policies.
British investors welcomed the foreign minister for visiting the United Kingdom and having an exclusive meeting with them.
During the meeting, they also exchanged views on various important matters, including investment.
Pakistan High Commissioner Nafees Zakaria was also present during the meeting.