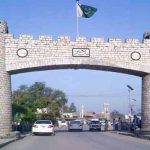 ISLAMABAD: Pakistan has prepared a dossier containing more evidences against Indian spy Kulbhushan Jadhav for his involvement in espionage and sabotage activities in Karachi and Balochistanin.
It has been reported that the new dossier is based on the early video confessional statement and also statements given in front of the court by Jadhav.
Moreover, the dossier will also include the timeline of Jadhav's militant activities and also the court proceedings.
Reports confirmed that the dossier will be handed over to different ambassadors in Islamabad as well as Pakistani envoys across the world will also present it to their host states.
In addition, the document will also be sent to United Nations and other global organisations.