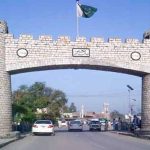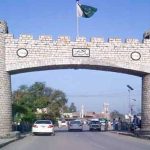 PESHAWAR: Minister of State for States and Frontier Regions Shehryar Khan Afridi says Pakistan has provided safe shelter to millions of Afghan refugees for decades.
Speaking at the inaugural ceremony of the first vaccination storage facility of Khyber Pakhtunkhwa in Peshawar today, he lauded the cooperation of UNHCR and other International organizations in protecting and assisting refugees around the world.
Shehryar Khan Afridi said the facilities provided to Afghan refugees in Pakistan including health and education are exemplary.
Speaking on the occasion, Provincial Health Minister Hisham Inamullah Khan said the Pakistan Tehrik Insaf government has taken historical steps in health sector.
He said the vaccination storage facility in Peshawar will facilitate more than one million mothers and children.