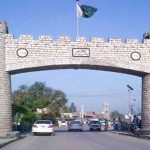 ISLAMABAD: Adviser to Prime Minister on Foreign Affairs Sartaj Aziz has said that Pakistan is pursuing a policy of peaceful neighbourhood for the benefit of present and future generations.
This he stated while addressing annual conference on Sustainable Development Goals in Islamabad on Tuesday.
Sartaj Aziz said the government is fully conscious of the imperative of peace and development for our people and the people of the region.
He said eradicating poverty in all its forms including extreme poverty is the greatest global challenge and an indispensable requirement for sustainable development.
He further said many internal conflicts and crises in developing world could have been avoided if nations had truly invested in the lives of the people, and if the wealthiest nations on earth were better partners.
The Adviser said Pakistan's policy to emphasize trade, rather than aid, as a more effective means of North South Cooperation is very timely.