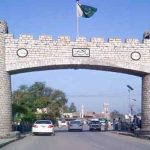 LAHORE: Pakistan Railway ticket fare is now increased as the notification was issued on Tuesday (yesterday).
Pakistan Railway ticket price is raised by 10 to 19 percent. However, the new fare will be effective from Friday, December 7. Under the new price schedule, there will be the raise of Rs 540 in Green line train from Karachi to Islamabad. However, the new fare will be Rs 5,880 per person.
According to the notification, Sukkur Express fare for all classes is increased by 15%. However, Pakistan Express fare is increased by 19%. In addition, Shah Hussain Express, Business Express, Shalimar Express, and Karachi Express fares are increased by 12%. However, Allama Iqbal Express, Awam Express and Khyber Mail fares are raised by 13%.
Pakistan Muslim League Nawaz leader and former railway minister Khawaja Saad Rafique criticized the raise in Pakistan Railway ticket price. However, he considered it a regrettable and unnecessary step from the federal government.