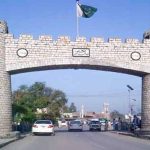 LAHORE: Pakistan Railways has enhanced fares up to 8.5 per cent for all passenger trains from today.
The passengers traveling up to 50 kilometers distance will be exempted from the latest increase which falls between 2 per cent to 8.5 percent.
According to the railways, the increase in fare has followed the rise in fuel prices.
Officials say the railways could have suffered additional losses up to Rs4 billion had it not announced increased from new financial year 2019-20 starting from July 1.
The increase has been finalized in a rational way after studying road and air transport fare, they add.
For economy class passengers there will be an increase of less than a hundred rupee while fare has been enhanced for special trains equal to Karakoram Express.
An increase of eight percent has been announced for saloon category.