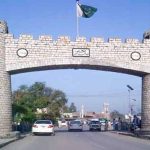 ISLAMABAD: The State Bank of Pakistan has received $700 million from China on Friday, sources said.
The sources said that the amount was received from the China Development Bank after rollover agreement approval by the Chinese bank this week.
According to the sources, the foreign exchange reserves of Pakistan have reached close to 4 billion dollars the payment by Chinese bank.
Two days ago,  Federal Minister for Finance Mohammad Ishaq Dar has said that the Board of China Development Bank has approved the facility of 700 million dollars for Pakistan.
In a tweet, the federal minister said that formalities have been completed in this regard, adding that the amount is expected to be received this week by State Bank of Pakistan, which will shore up its forex reserves.