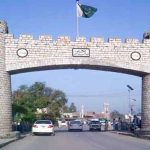 ISLAMABAD: Indian authorities on Friday have postponed April 2 meeting regarding Kartarpur Corridor at last minute without discussing it with Pakistan.
Foreign Office spokesman Dr Mohammad Faisal posted on Twitter, "Pakistan regrets the Indian decision to postpone the upcoming Kartarpur meeting, jointly agreed by both sides on 14 March 2019. The meeting was to discuss & find consensus on outstanding issues."
He further wrote, "Last minute Postponement without seeking views from Pakistan and especially after the productive technical meeting on 19 March is incomprehensible."
Earlier, Pakistan had welcomed Indian media for coverage of the forthcoming meeting between the two sides on Kartarpur Corridor.
Spokesperson Dr. Muhammad Faisal said India media representatives may apply to Pakistan High Commission, New Delhi for visas.
The first meeting between the two sides was held at Wagah-Attari border on 14th of this month at which both sides agreed to work expeditiously towards operationalization of Kartarpur Corridor.
On 19th of this month, experts from the two countries jointly surveyed the coordinates of Kartarpur Corridor Zero Point and discussed the technical details, including Finished Road Level, High Flood level and others.
The two sides agreed on some technical aspects and expressed hope to finalize the other modalities at the earliest.