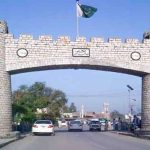 ISLAMABAD: Pakistan Foreign Minister Shah Mehmood Qureshi on Sunday had a telephonic conversation with Kashmir Hurriyat leader Syed Ali Shah Geelani, triggering a diplomatic spat between Pakistan and India, ahead of Indian Prime Minister Narendra Modi's visit to Indian-occupied Kashmir.
Qureshi had discussed the deteriorating situation in Kashmir and the gross human rights violations being perpetrated in IOK by Indian occupation forces.
Geelani appreciated Pakistan's role in protecting people of Kashmir's viewpoint at the global level and its stance on the dispute and human rights' violations.
Importantly, they discussed about the United Kingdom House of Commons' debate, which is scheduled to be held on February 4, on the inquiry report by the British Parliamentarians' All-Party Parliamentary Kashmir Group (APPKG) on human rights situation in Jammu and Kashmir.
Meanwhile, Geelani and Hurriyat Conference leader Mirwaiz Umar Farooq have been put under house arrest.
Mirwaiz was already under lens after speaking to Qureshi recently.
Besides, a complete shutdown is being observed in occupied Kashmir on Sunday in protest against Narendra Modi during his visit to the territory.
There is a heavy deployment of police on the road leading up to Farooq s residence in Nigeen area of the city.
Mirwaiz took to Twitter and stated that the Indian government has been in a panic mode ahead of Indian PM's visit to the city.