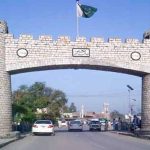 WASHINGTON: Pakistan will continue to support the establishment of a viable, independent and sovereign State of Palestine and with Al-Quds Al-Sharif as its capital.
This was stated by Pakistan Ambassador to the United States Aizaz Chaudhry, while speaking with media in Washington.
He strongly condemned the unprovoked violence unleashed by Israeli forces against unarmed Palestinians in Gaza who were peacefully protesting the opening of US Embassy in Al-Quds.
The Ambassador said Pakistan fully endorses the communique issued at recently concluded OIC Summit in Turkey urging the international community, including UN Security Council, to play its role in resolving the Palestine issue.