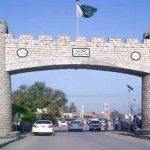 ISLAMABAD: Pakistan has strongly rejected allegations of Indian media regarding any attack on Sunjwan Camp in Indian occupied Jammu and Kashmir.
In a statement, Foreign Office Spokesperson Dr. Muhammad Faisal said it is an established pattern of Indian officials to issue irresponsible statements and levell unfounded allegations before any proper investigation in to any incident.
He said, Pakistan is confident that the world community would take due cognizance of India's smear campaign against Pakistan, and the deliberate creation of war hysteria.
The Spokesperson said these tactics are also aimed at diverting attention from the state terrorism of India in the occupied Jammu and Kashmir.
Dr Faisal asked the international community to stop India from atrocities and gross violations of human rights in held Kashmir and to refrain from any misadventure across the Line of Control and the Working Boundary.
He called for a peaceful and negotiated settlement of the Jammu and Kashmir dispute, in line with the United Nations Security Council resolutions and the wishes of the Kashmiri people.