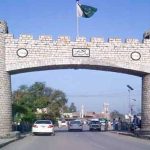 KARACHI: Pakistan on Monday released 30 Indian prisoners including 27 fishermen as a humanitarian gesture to mark the Independence Day on 14 August.
"This is in line with Pakistan's consistent policy of not politicizing humanitarian issues," Foreign Office Spokesman Muhammad Faisal said in a statement.
The spokesman expressed hope that India would also reciprocate in a similar manner.
Fishermen often languish in jail even after serving their terms, as poor diplomatic ties between the two neighbours mean fulfilling bureaucratic requirements can take a long time.
In July 2017, Pakistan had released 78 Indian fishermen held for trespassing into its territorial waters. While both the countries often apprehend fishermen from each other's countries for trespassing into territorial waters.
Ties between India and Pakistan have remained strained since an attack on an Indian army base in the disputed region of Kashmir in 2016.
There have since been repeated incidents of cross-border firing, with both sides reporting deaths and injuries.
According to the U.N. Convention on the Law of the Sea, fishermen who cross territorial waters can be warned and fined but not arrested.