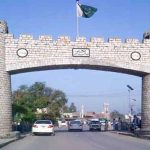 ISLAMABAD: The European Commission has removed Pakistan from the list of its "High-Risk Third Countries", Federal Commerce Minister Syed Naveed Qamar announced late Tuesday.
In his Twitter post, Naveed Qamar said "EU has removed Pakistan from the List of High-Risk Third Countries. Pakistani businesses and individuals would no longer be subjected to 'Enhanced Customer Due Diligence' by European legal and economic operators."
Qamar noted that all credit goes to Foreign Minister Bilawal Bhutto Zardari for his tireless efforts.
According to the minister Pakistan was included in the EU list of high-risk countries in 2018, which caused damage to Pakistan's economy, exporters, and traders.
The EU High-Risk Third Countries list is a list of countries that the union considers to have strategic deficiencies in their anti-money laundering and counter-terrorism financing frameworks.
The EU's decision means that obligated entities in member states will no longer be required to apply Enhanced Customer Due Diligence when dealing with individuals and legal entities established in Pakistan.