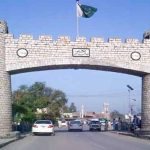 ISLAMABAD: Pakistan will submit its reply to India's stance in the case of convicted spy Kulbhushan Jadhav case to the International Court of Justice (ICJ) at the Hague today (Wednesday).
According to media reports, Pakistan's legal team has consulted with all departments concerned and compiled a detailed reply in response to India's stance submitted to the ICJ.
The reports added that Pakistan's response is based on the Vienna Convention which would be presented by country's ambassador in Holland.
The detailed reply covers all aspects of Kulbhushan Jadhav's confession of involvement in terror-related activities and rejection of India's stance submitted to the ICJ, the reports said.
According to the reports, Pakistan, in its reply, will apprise ICJ that it does not hold jurisdiction to hear the case of a terrorist.
The ICJ will review stance of both countries and fix date for hearing.
Jadhav was arrested on March 03, 2016 from Balochistan's Mashkel area near the border region of Chaman.
In his video statements, Jadhav confessed to involvement in terror activities aimed at sabotaging fate-changing China Pakistan Economic Corridor (CPEC).