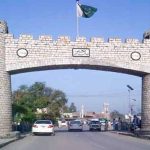 ISLAMABAD: Pakistan have slipped down to seventh in ICC Test ranking after their 2-0 series loss against Sri Lanka in UAE.
Pakistan, who were placed sixth before this series with 93 points, have lost five points to slip down one position to seventh, with 13 points being the difference between them and the eighth-ranked West Indies, according to the latest rankings announced by ICC on Tuesday.
Whereas the win against Pakistan has Sri Lanka move up in the rankings by one spot.
They now occupy the sixth position with 94 points, gaining four points as a result of their two victorious outings.
The Dinesh Chandimal-led side now trail Australia, ranked fifth in the Test rankings for teams, by three points. Australia and fourth-placed New Zealand both have 97 points each with New Zealand edging ahead on decimal calculation.
Pakistan's slide since lifting the ICC Test Championship mace 13 months back has been a major one. Their loss to Sri Lanka was their first-ever Test series loss since they shifted their home base to UAE and it was also the first time they suffered a whitewash in a home Test series since losing 0-3 to Australia in 2002-03.
Meanwhile, South Africa's 2-0 sweep against Bangladesh has helped them gain one point to move to 111. They now trail top-ranked India by 14 points while they lead third-placed England by six points. Bangladesh lost two points because of their losses and currently have 72 points, three behind Windies.