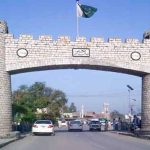 DUBAI: Pakistan slipped one place down to the ninth spot in the ICC one-day rankings.
International Cricket Council (ICC) issued fresh one day rankings on Wednesday.
Australia top the rankings followed by New Zealand and South Africa at second and third place respectively.
India were at fourth while Sri Lanka stood at fifth position. Sixth spot went to England and Bagladesh were placed at seventh place in the rankings.
West Indies and Pakistan were at eighth and ninth place respectively. Afghanistan, Zimbabwe and Ireland took the 10th, 11th and 12th spot.
New Zealand tops the Twenty20 (T20) rankings thanks to their solid show in the World T20 followed by India and winners of this year's mega event West Indies.
South Africa and runner up of the World T20 England were fourth and fifth place respectively. Australia and Pakistan were at sixth and seventh place in the rankings.
Sri Lanka stood at eighth place in the T20 rankings and Netherlands were at ninth spot.
Tenth position went to Bangladesh.