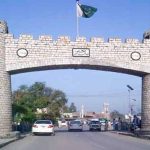 In a major blow to the Pakistan Tehreek-e-Insaf's (PTI) accountability narrative, Transparency International, a global corruption watchdog, has placed Pakistan at the 140th position out of 180 countries on its Corruption Perception Index (CPI) for 2021.
The CPI is an index published annually by the global watchdog, which ranks countries "by their perceived levels of public sector corruption, as determined by expert assessments and opinion surveys."
The PTI that came to power with a slogan to eradicate corruption has seen the graft level surge throughout the country during its three-year rule.
In 2018, Pakistan ranked at 117 out of 180 on the CPI, but over the three years, it slipped every year to reach 140 in 2021. In 2020, Pakistan ranked at 126 on the index.