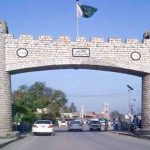 ISLAMABAD: Pakistan and Sri Lanka have agreed to increase collaboration to ensure regional peace and development.
The understanding was reached during a meeting between President Mamnoon Hussain and his Sri Lankan counterpart, Maithripala Sirisena, at President House Saturday morning.
Sirisena, who was visiting Pakistan on a three-day visit, agreed to improve bilateral ties with Pakistan. The heads of both countries mutually decided to bolster their trade relations and make the South Asian Association for Regional Cooperation (SAARC) more effective.
President Hussain stressed the need for improved contact between the people in both the countries. On the other hand, the Sri Lankan president thanked Pakistani counterpart for awarding scholarships to the students and officers in Sri Lanka.
Earlier, during a meeting with Prime Minister Shahid Khaqan Abbasi, it was decided that both the countries will diversify and deepen bilateral relations.
Both sides expressed the hope that bilateral ties will continue to grow in future. The Sri Lankan president extended support for holding of SAARC Summit in Pakistan.
Both the countries also signed three MoUs to enhance cooperation in the fields of youth development and training of civil and diplomatic personnel.
The Sri Lankan president had arrived in Pakistan on March 23 (Friday). President Mamnoon Hussain had received his Sri Lankan counterpart, which followed the presentation of a bouquet to the guest by a child clad in the country's traditional dress.