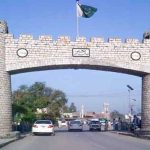 ISLAMABAD: Pakistan on Friday said it strongly condemned the attack on a mosque in Afghanistan during Friday prayers which resulted in the loss of a large number of lives and injuries to scores of others in Nangarhar province.
According to a statement issued by the Ministry of Foreign Affairs, we share the grief of the bereaved families and offer our deepest sympathies and condolences over their loss in this mindless act of terrorism. Our thoughts and prayers are with the victims and their loved ones in this difficult time.
The statement further said, Pakistan condemns terrorism in all its forms and manifestations and stands in solidarity with the government and people of Afghanistan in their fight against terrorism.
The death toll from an attack on a mosque in Afghanistan during Friday prayers has risen to 62, authorities in the eastern Nangarhar province said.
The toll "has risen to 62 dead and 33 injured," said a spokesman for the local governor. The Taliban have condemned the attack and blamed it on the Islamic State group.