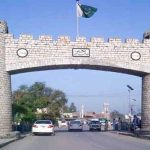 ISLAMABAD: Pakistan has strongly condemned unprovoked ceasefire violations at LoC by Indian forces.
Foreign Office spokesman in a statement in Islamabad on Thursday, said the valiant Armed Forces of Pakistan have given and will continue to give a befitting response to any aggression.
He said Pakistan also rejected the baseless Indian claim that it has "carried out surgical strikes into Pakistan". He said the Indian side has chosen to share this falsified claim with the Indian media.
He said such falsified, concocted, and irresponsible statements can only escalate the already fragile security situation in the region, especially in the wake of the Indian brutalities and war crimes in the Indian occupied Jammu and Kashmir.
The Spokesman said India has deliberately escalated tension at the LoC in order to divert attention from the continued deteriorating situation in the Indian occupied Jammu and Kashmir and horrendous Indian brutalities there. He said India is trying to make fool of its own people and the international community.
The Spokesman warned India that any such aggression will not go unanswered or unpunished. He said Pakistan is ready to defend its people and territory from any Indian aggression or Indian State sponsored terrorism on Pakistani soil.